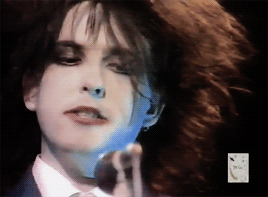 MY ABSOLUTE FAVE BAND😈
Basically just robert smith tho bc he's the main character
Fave songs!!
1.Hot Hot Hot!!!
2.bananafishbones
3.between Lets go to bed, jumping someone elses train, and a night like this
idk i listen to too many and theyre all equal
so uhh facts
well they started off in the mid 70s (the year varies from place to place) and their name was originally easy cure, but after one of the members was out of the band they changed it to the current name, the cure.

Their first song released was called "killing an arab" and it was released in december 1978. It was pretty controversial as the title seemed racist, but it was based on a book called the stranger by albert camus.